Samsung HW-T400/ZC 2 Channel Sound Bar
Part Number: HW-T400/ZC



| | | |
| --- | --- | --- |
| Our Price | | $149.99 |
| Discount | | -$ |
| Instant Discount | | -$0.00 |
| Mail-in Rebate | | -$0.00 |
| Sale Price | | $0.00 |
| You Save | | $ |



Overview
Specifications
Warranty
Manufacturer's Page
Elevate the sound from your TV or home entertainment system with this Samsung HW-T400/ZC sound bar. Equipped with a wide range tweeter, 2 built-in woofers, and a sound duct, this sound bar produces deep and powerful bass. It also sports a Surround Sound Expansion feature, which expands the listening area sideways and upwards, for a truly immersive experience.
More Information
Sound bar with a wide-range tweeter adds extra depth and resonance to your home entertainment setup
Pair of built-in woofers and a dedicated sound duct combine to deliver deep and powerful bass without the need for a secondary or external subwoofer
Surround Sound Expansion feature expands the listening area both sideways and upwards, creating truly immersive audio
Wireless connection to your TV connects the soundbar via Bluetooth to your Samsung TV, so you can keep your area clutter-free.
Compatible with the Samsung Audio Remote App, which lets you control the sound bar from your Android-powered smartphone or tablet
Included wall mounts make it easy to integrate into a home theatre setup in which the TV is also wall mounted
Required accessories (sold separately)
HDMI or optical digital cable, depending on how you're connecting the sound bar to the TV
TV mate for amazing TV sound
This ideal TV companion lets you hear sound differently. Hear amazing and powerful sound from a compact Soundbar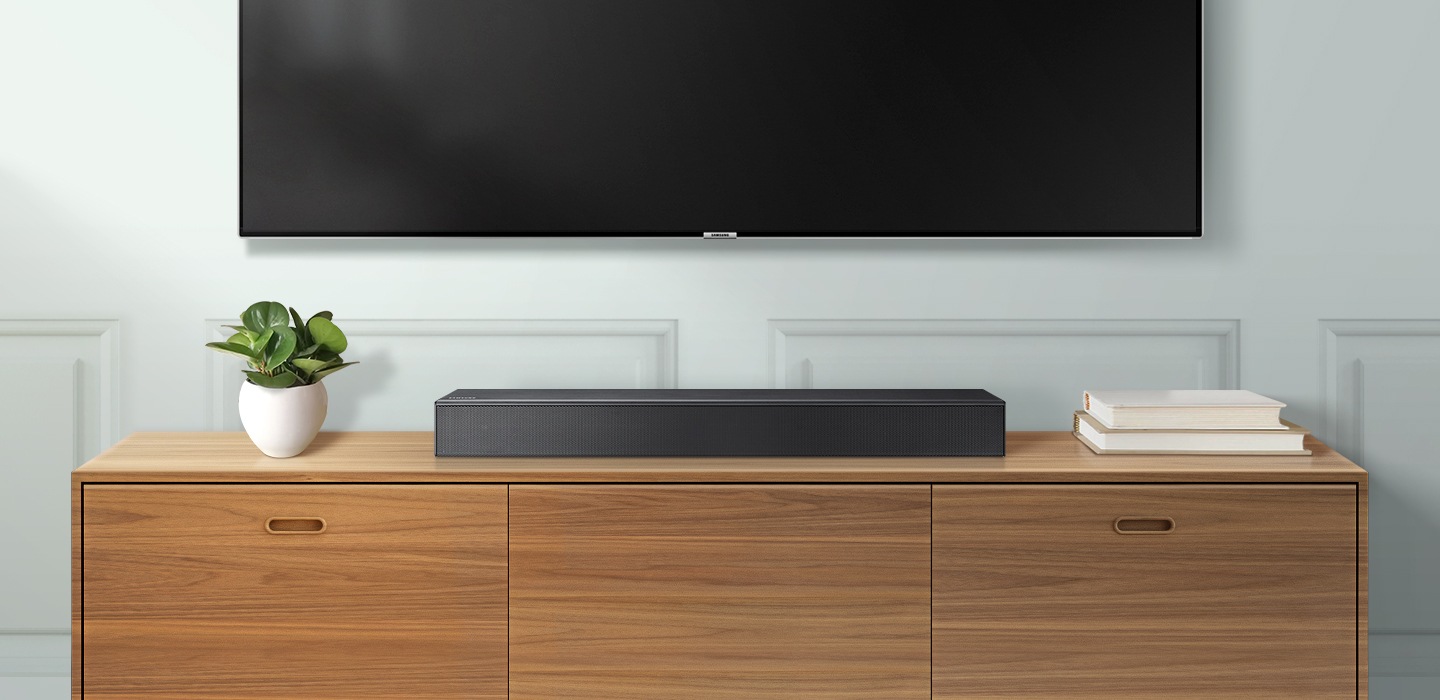 * The Soundbar connects wirelessly to your TV with a Bluetooth.
Just plug in and enjoy amazing sound
The Soundbar comes with its own HDMI connection, meaning you can simply connect to the TV. So easy.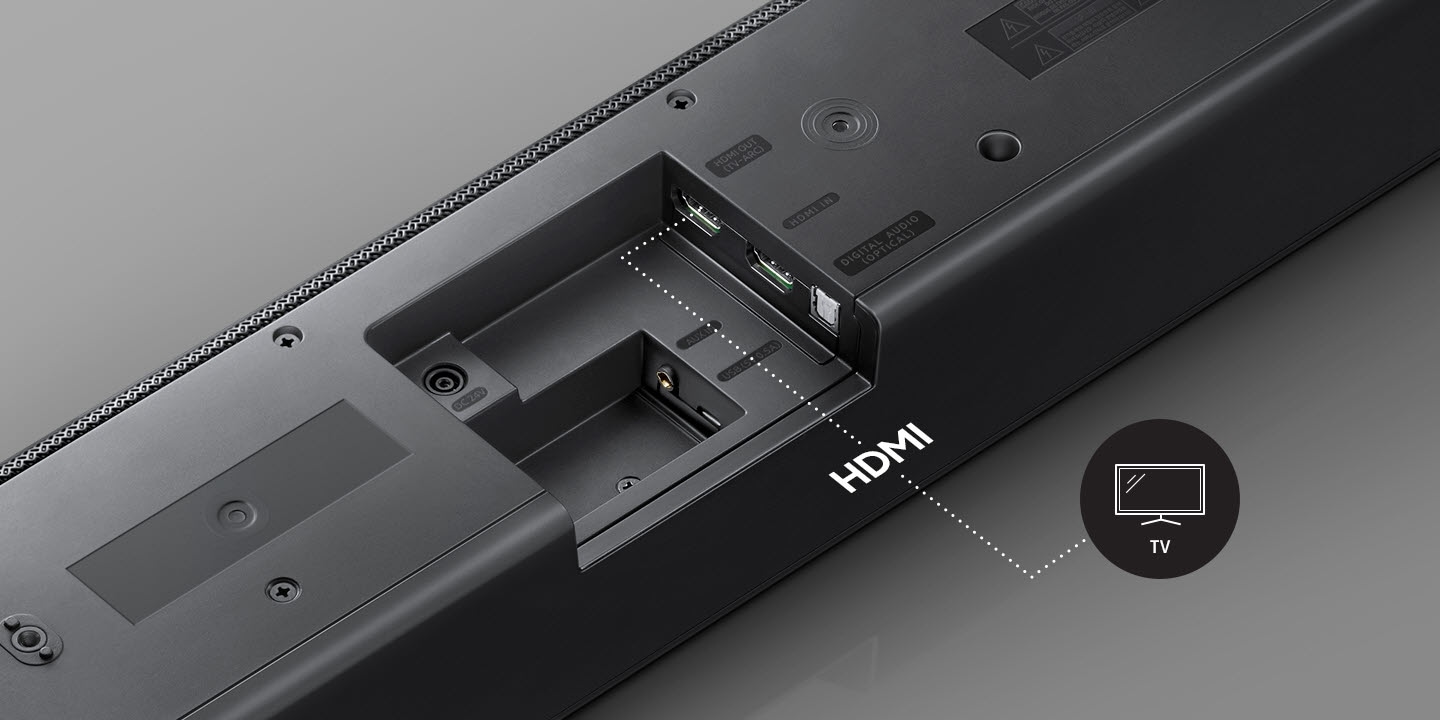 Wireless connection with TV
Connect your Soundbar to your Samsung TV* with ease and without the clutter of wires via Bluetooth. You will be able to enjoy all your content instantly with clear, impactful sound.
* Compatible with selected Samsung TVs. Please check in-store for more details.